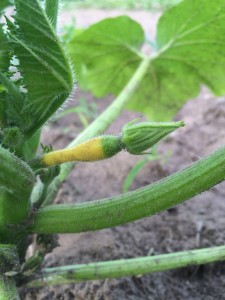 What's great about CSA? Fresh, delicious fruits and vegetables chosen for you week after week! Get hooked on the freshness, and the creativity it inspires. A CSA share offers a unique selection of produce every week, including some that  may be new to you, let alone cooked before – a delight, but a bit of a challenge, for sure. Learn how to incorporate your baskets into your weekly meal plans for fast, easy and healthy meals.
Tips on how to get the most from your Rumar Farm Share
*Stock Your Pantry*
Plan to do your grocery shopping AFTER you receive your share. Aim mostly to restock, rather than for specific dishes. You'll spend less time and money running to the store, and can instead spend your time cooking, eating and creatively using what you already have. Here is a simple guide you can follow, and you should feel free to customize based on your families taste and preferences.
Goods for Pantry, Fridge and Freezer
Lentils – green, red and brown
Beans – plack, pinto, white, chickpeas
Grains – brown and white rice, barley, cornmeal/polenta, quinoa, pasta, couscous, bulgar
Seeds and Nuts – sunflower, pumpkin, hazelnuts, walnuts, peanuts, almonds
Spices – cumin, coriander, mustard seeds, dried chili, turmeric, caraway, paprika, cardamom
Herbs – thyme, rosemary, oregano, basil, parsley
Vinegars – cider, rice, red and white wine, balsamic
 Oils – olive, sunflower, coconut, sesame
Sauces – hot sauce, soy sauce, fish sauce, mustards
Dairy products – yogurt, almond milk
Eggs
Lemons and Limes
Proteins for the Freezer – fish, meats, bacon, sausages
Semi Prepared Items
When you have a little time, add these preparations to your fridge or pantry. It will make your life much easier when preparing meals from your share.
Make a jar of vinaigrette for the fridge. Dress lettuces and greens as well as roasted vegetables or plain beans/chickpeas with the same vinaigrette, maybe adding chopped herbs and/or toasted seeds. Be creative!
Cook lots of beans. If you can, put them out to soak overnight, or before you leave for work. Keep the surplus in the fridge or freezer for later use.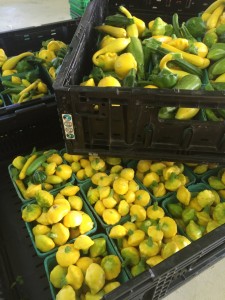 Same with rice, pasta, or barley. Cook more than you need for the meal, and preserve the rest for quick meals down the road. Cooked fresh vegetables from your share with fried rice is a real crowd pleaser, and super easy.
I love adding nuts and seeds to my fresh greens, so toast some off, and keep them in the pantry. Use on salads, in soups, in stir fries, or anywhere you want some added flavour with crunch.
Pestos are an excellent preparation for summer cooling and very simple to make. Use that nice bunch or basil or arugula, or parsely and combine in a blender or processor with olive oil, nuts of your choosing, salt pepper, garlic. You're looking for a nice paste that will be delicious and savoury on pastas, in soups, or as a meat rub on different bbq cuts. It's really nice with chicken and fish!