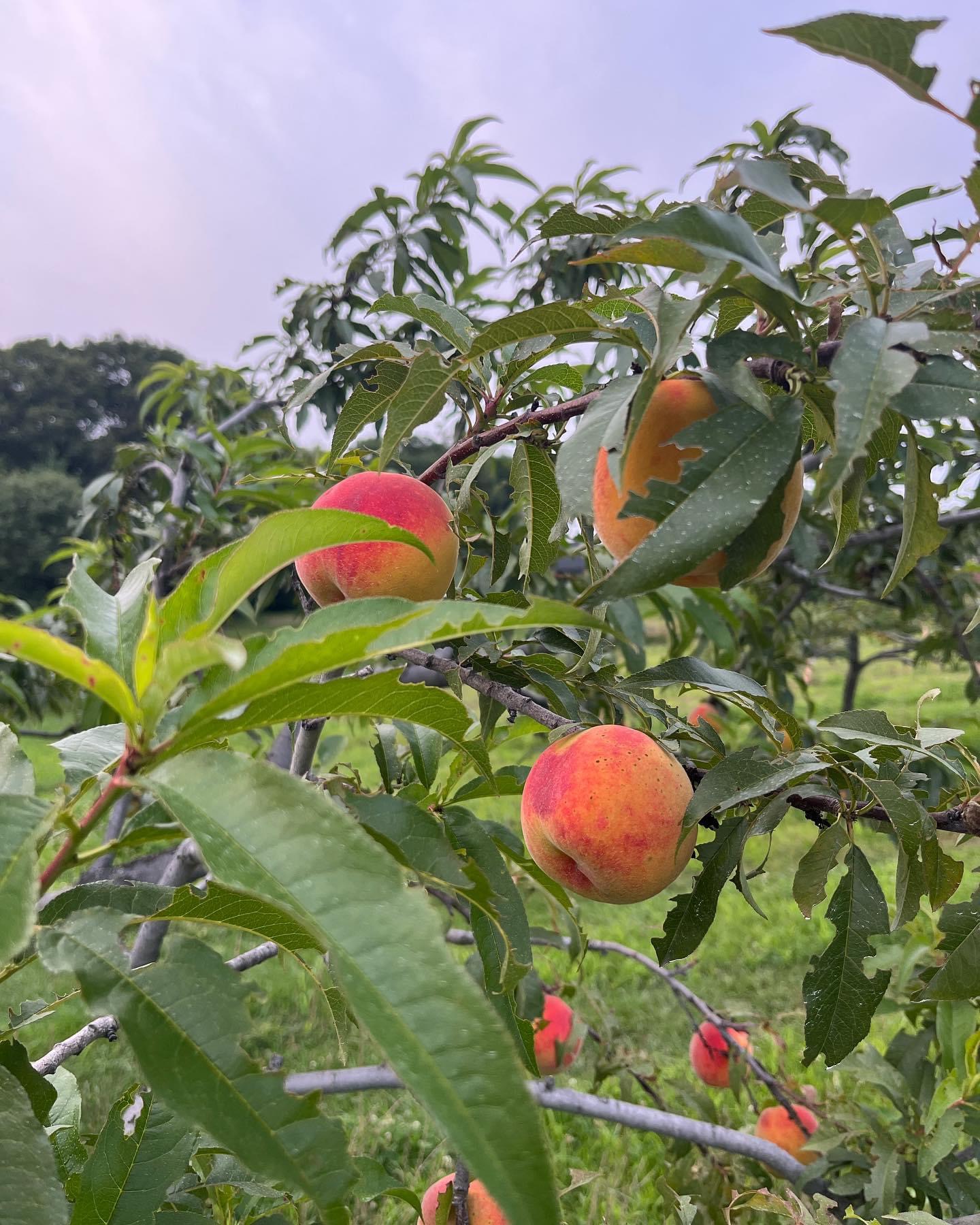 Fruit trees are long-lived perennials. While it may take some time for the trees to reach their full productive potential, they can yield a reliable harvest for several years. Like other perennial crops, they play a role in soil conservation and help mitigate erosion.
We are planning to plant a large new peach orchard next spring.  To make sure these trees get a good start, the soil was prepared this fall with careful shallow tilling to remove all the weeds and grasses that harbour many of our nasty insects and then planting a new cover crop.  We are counting on a long fall to allow it to grow before being terminated by the first frost.  Early next spring when the fields are still full of moisture, holes are dug that are wide and deep enough to accommodate the roots of the young peach trees. We add organic matter and barrel compost to the holes to provide nutrients for the baby trees.
Once the holes are ready, we gently place each sapling into a hole and make sure the base of the tree is level with the ground. We then backfill the holes with soil, ensuring that the roots are covered and tightly packed.  We try to time it so there is a good rain shortly after planning. We may need to hand water them if there is a drought.
Niagara has a unique climate that is conducive to growing peaches. The region experiences warm summers and mild winters, which are ideal for peach tree growth. Peaches thrive in areas with long, hot summers and a certain amount of winter chill to promote dormancy and bud development. The microclimate created by the proximity of the Great Lakes also helps moderate temperatures and provide suitable conditions for peach cultivation.  Also. the soil in Niagara is well-drained, which is essential for peach tree growth. Peaches prefer soil that is slightly acidic and loamy, allowing for good drainage and root development. The region's fertile sandy soil provides optimal conditions for peach trees to establish strong root systems and access necessary nutrients.
Here is what you can expect in the store this week at www.rumarfarm.ca
Pears
Plums
Melons
Stir Fry Mix and Lettuce Mix
Arugula
Baby Bok Choy and Tatsoi
New Zealand Spinach
Swiss Chard and Kale
Sweet and Hot Peppers
White Turnips and Radish
Eggplant
Cherry, Heirloom and Field Tomatoes
Garlic Bundles
Herbs, Honey and Fresh Eggs
Ruth and Marc, Rumar Farm