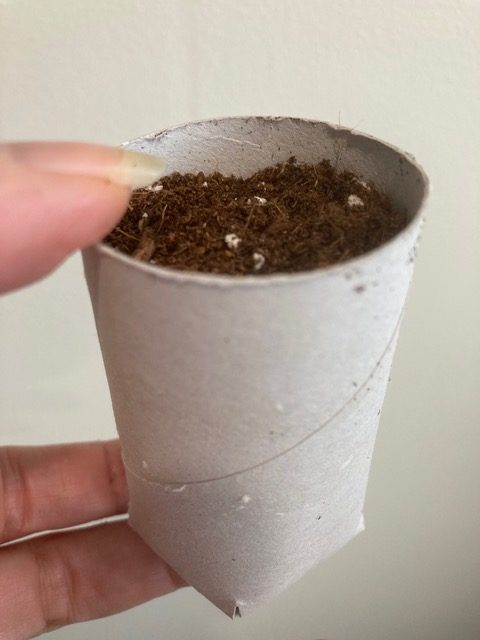 The Scoop
Now is the time to start many of your seeds indoors such as tomatoes, peppers and herbs.  Here is a clever hack for creating your own seed-starting containers.  All it takes is some toilet paper rolls and a pair of scissors.  If you don't already have your own seeds, you can go on-line to www.rumarfarm.ca for certified organic/biodynamic local seeds.
The first step is to find toilet paper rolls or paper towel rolls made of cardboard.  Next, cut the rolls into three-to-four-inch tubes.  After that, cut four or five slits into one end of the tube and fold them together to form a stable bottom.   Once the tub has a bottom, fill it with potting soil and place it on a tray or container that can support it and then plant your seeds in the soil-filled tube.  All that's left is to water the tubes and place them in a brightly-lit area where the seeds can soak up lots of sunlight.
How It's Helping
Making these DIY seed starters can help you save money on gardening.  It also helps reduce your wastefulness by finding a new use for paper towel rolls and toilet paper rolls that you'd throw out otherwise.  Since cardboard is biodegradable – it completely degrades so you can easily place the seed-filled tubes into the ground when the time is right and the tubes themselves will disappear without a trace.
Did You Know
We have arugula, Asian greens, black radish, sweet and hot pepper, kale, and melon seeds.  You can also find 36 varieties of heirloom tomatoes and 13 unique varieties of super hot peppers.  Just visit us at www.rumarfarm.ca and follow the "shop on-line" tab.
Ruth and Marc
Rumar Farm